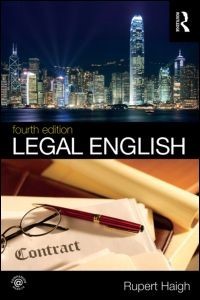 It is a truism when one says that globalization has affected every one. What indubitable is the breadth and depth of its impacts to legal professionals.
Never before in history, legal professionals from different backgrounds of legal disciplines and legal systems are becoming increasingly engaged and connected through legal transactions. The skills to astutely craft torrents of legal agreements and to correctly reflect interests of parties to a legal transaction have becoming more instrumental to legal professional than ever.
Whether you are law student, law lecturer, in house lawyer, a legal adviser, a lawyer of years of experience, or a government legal officer, professional development is an onerous task that one should be able to cope with in order not to be left behind.
WHY YOU NEED THIS WORKSHOP
The Sarana Edukasi Internasional (IES) is offering you not only just 'another' course on legal English writing workshop. IES offers you context and individual assessment based approach. This feature is something that you might rarely be exposed to in other workshops on legal English writing.
We are not magicians, since there is no substitute to process and continued exercises.  What we can assure you is that once you complete our workshop, you will be equipped with the necessary 'tenses' and the skills to be a brand new, fresh professionals who are not only be able to vetting types of and astutely craft legal English documents that are required in your professional fields, but also in dealing with the overseas institutional and attorneys where the spoken and written language and contracts are in Legal English.
Mastering terminologies in legal English can avoid misunderstanding and possible loss of business. Therefore, it is important for human resources in Indonesia to improve their personnel skill in several aspects, and one of them is Legal English Skill.
Understanding legal English in this globalization era is essential. However, it is not easy to get a proper training in Jakarta. It needs an expert who masters legal English to deliver it appropriately.
It is a three days of workshop. Participants are law student at least in last semester, law lecturer, legal professionals from law firms, business firms, government legal officer, in house legal counsel, and other professionals from legal field. The participants will also be introduced to American legal systems of which modern legal English writing styles and culture have been developed from of more than decades.
Daniel J. Nickel, Esquire of Chicago, Illinois, USA. Prior to law school, he taught English and developed English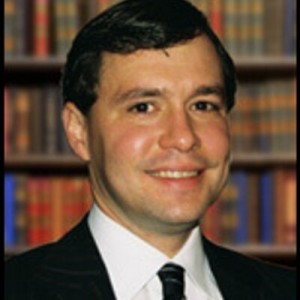 curriculum for professionals for the AEON Corporation in Tokyo, Japan (1996 – 1997). In 2002 he was a cum laude graduate of Chicago Kent College of Law in Chicago. While in law school, he received several academic awards, belonged to Moot Court Honor S  ociety and was an extern for federal judge in the Northern District Illinois. He opened the firm of Daniel J. Nickel, P.C. in 2007. The firms is results-oriented and represent individual and business clients in the areas of commercial disputes and litigation, business counseling, employment law and advise clients on other legal matters. This has represented Merpati Airlines, an Indonesian airline, in a fraud claim case in the United State Bankruptcy Court in Chicago in 2009.
Prof. Dr. Eduard Quiko, was born in Jakarta and holds BA, MS, and  PhD degrees from American universities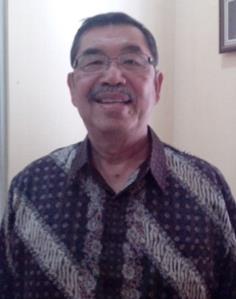 and is a member of honor societies Phi Kappa Phi and Phi Sigma Alpha. He received a certificate as Outstanding Educator of America in 1974. In 1976 he served as associate editor of the International Journal of Comparative and Applied Criminal Justice at Wichita State University in Wichita, Kansas. From 1971 to 2003 he was the pre-law program director and was able to help more than 80 students from the Ozarks region become attorneys. In September 2008, he was invited to attend the World Peace Conference in Ulan Bataar, Mongolia, and was bestowed with title of Ambassador for Peace. In the Fall of 2010, he was a visiting professor at Liaoning University, Liaoning, China, and was awarded the title of Honorary Professor of Law by the university from October 2008 to the present. Since the spring of 2010, he has served as the advisor to the Indonesian special envoy to the Middle East. He has published articles on Asia and international affairs and reports on small city government, and on a request basis, he works as a consultant to state and national governments. Since May, 2011- Co Convener Fetzer Advisory Council in Governing Professions – Fetzer Institute, Kalamazoo, Michigan, USA.
VENUE
This workshop will be held in
JAKARTA:  March 22 – 24, 2016 from 09:00 am – 04:00 pm, at Fungky Wingky Room,
Hotel Harris, Jl Dr. Sahardjo no 191, Jakarta
SEMARANG: March 28 – 31, 2016 at UNDIP, Semarang
HOW TO REGISTER
Participants who interested in joining the workshop can fill in the registration form that is available at IES website at www.ies.or.id . Please register here 
.
The seat is limited.
Further information please contact  us at (021) 5793 014, 567 3658 or to our email at infokami@ies.or.id . Please LIKE our Facebook at IES Foundation and FOLLOW our Twitter @IES_Foundation.